---
Here you can get a genuine instant no-obligation online price guide from prices provided by over 250 companies.
See the prices here BEFORE you speak to anyone!
We will not pass your details to anyone without your consent.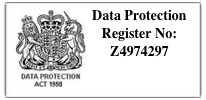 "After the Twins were born we had to extend the house, or move. We didn't want to move so a Loft Conversion was the ideal choice. Loft Conversion Quoter put us in touch with companies to provide no-obligation quotes."
- K. Windsor.